like your next island escape
Available from 7 December
The Sentosa Development Corporation (SDC), in collaboration with Brewerkz, Singapore's original craft brewery, launch Islander Brew, Singapore's first leisure destination-inspired beers.
A series of four exciting flavours, each beer features a unique taste inspired by edible plants found in Sentosa – cocoa, lime, jasmine and nutmeg – and are named after the island's gems – Siloso Beach, Tanjong Rimau, Fort Siloso, Bukit Manis. The landmarks were chosen to represent leisure offerings that embody one of the four themes under Sentosa's Make Time for a Holiday campaign – Island Life, Heritage Discovery, Wellness Escape, and Nature Adventure.
SDC and Brewerkz have also joined hands to make the Islander Brew Singapore's first carbon neutral beers. This effort is part of SDC's broader decarbonisation roadmap for Sentosa, and Brewerkz's aspirations to create increasingly sustainable products in its business activities.
Brewerkz and Islander Brew are part of 'Made With Passion', a joint initiative by the Singapore Brand Office and Singapore Tourism Board, supported by Enterprise Singapore. 'Made With Passion' is a national marketing initiative to promote consumer awareness and appreciation for local lifestyle brands by showcasing the many facets of passion that go into creating the products enjoyed today.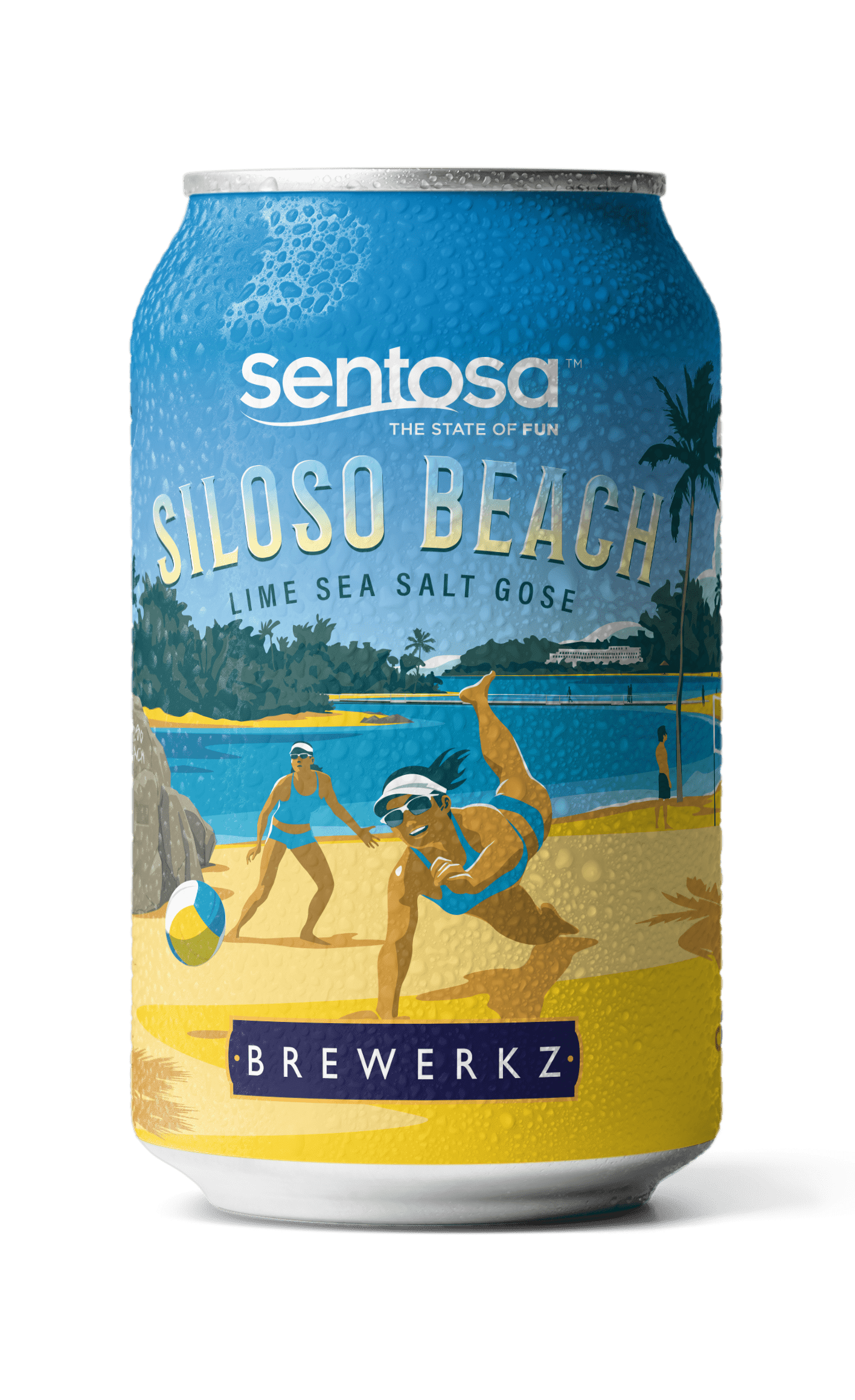 Beer that tastes like chill island vibes.

Renowned for being the hippest beach on Sentosa, Siloso Beach is a place to head to for fun-loving people both day and night, with a wide sandy beach lined with water sports and the trendiest bars and restaurants. A refreshing Gose brewed with sea salt and kaffir lime. Zesty flavours and hints of herbal sourness and salt.
Beer that tastes like the sea and its breeze.

One of Singapore's best-kept secrets, Tanjong Rimau is a coastal headland at the western tip of Sentosa. Rich in marine life, natural reefs and even hidden caves – perfect for an adventure with nature. This is a classic wheat beer with hints of nutmeg and coriander and a citrusy yuzu aroma.
Beer that tastes like rich stories of the past.

Built by the British Empire back in 1879, Fort Siloso is now our nation's last remaining preserved coastal fort. It was designed to ward off a seafront attack. This English-styled Porter is an homage to the British defence of Singapore in World War II. Velvety in texture with a rich chocolatey flavour and hints of coffee and vanilla notes.
Beer that tastes like sunset and zen.

Inspired by the lush nature and wellness sanctuaries of Sentosa – Bukit Manis is the path to rejuvenation away from the bustling city life. Embark on a journey through hidden gems and indulge in true relaxation and pampering. Crisp, sparkling and slightly fruity with the aromatic hint of jasmine.
Singapore's First Carbon Neutral Beers
This is part of Sentosa's and Brewerkz's efforts towards environmental sustainability and decarbonisation.
Support Local. Made With Passion.
Brewerkz and Islander Brew are part of 'Made With Passion', a national initiative to promote local lifestyle brands.