BREWERKZ 12 BEERS OF CHRISTMAS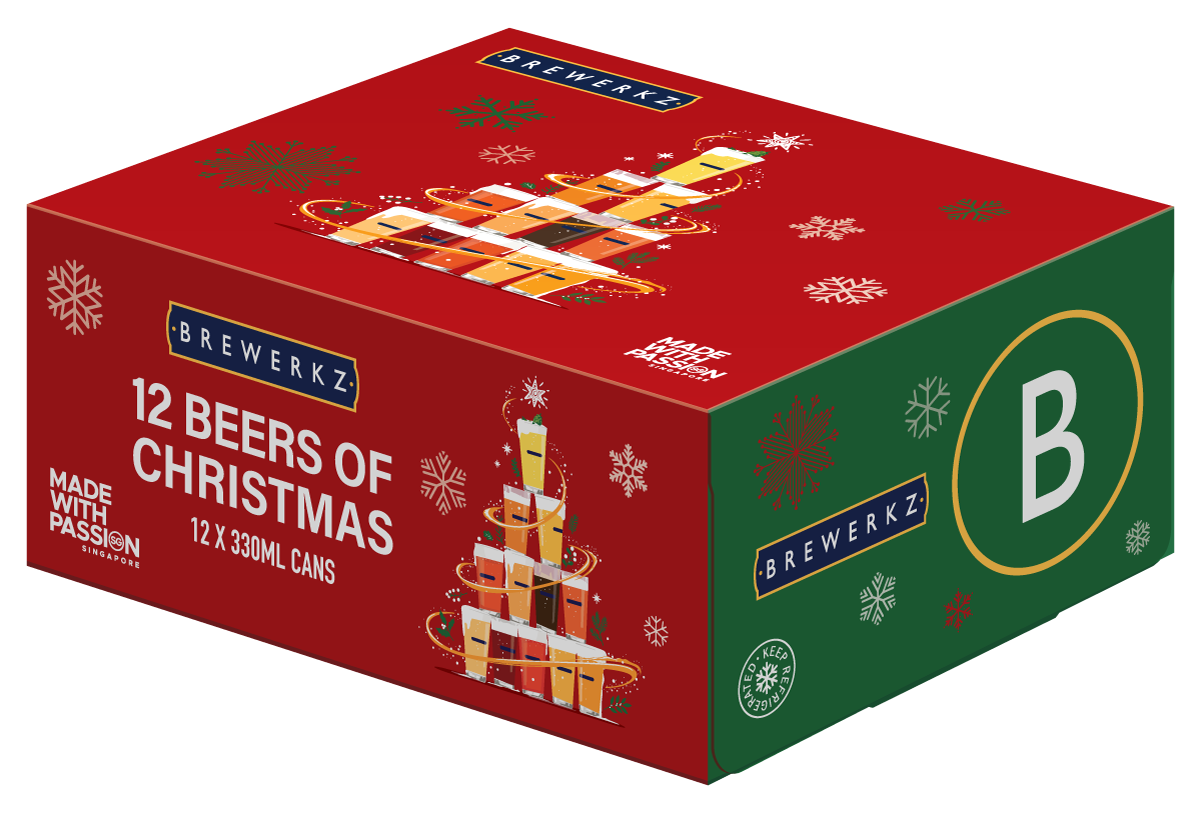 FREE CRAFT BEER MASTERCLASS REGISTRATION
Access to this craft beer masterclass is only exclusively for customers who have purchased Brewerkz 12 Beers of Christmas pack at Fairprice and Cold Storage outlets as well as Brewerkz e-store. 
Proof of purchase will be required. Please upload a photo of your receipt.
We will give an exclusive 101 introduction into the world of craft beers, how they are made, a guided tasting of 4 specially selected Brewerkz beers, and an up-close and intimate Q&A session with our brewer.
The 4 beers we will taste during the session are:
1) Circuit Breaker, New England IPA
2) Tanjung Rimau, Yuzu Nutmeg Witbier
3) Chain Reaction, West Coast IPA
4) Fort Siloso, Chocolate Vanilla Porter
Do set aside these beers for tasting during the masterclass.  Remember to refrigerate them and have a beer glass handy. If you run out, you can buy more from NTUC Fairprice, Cold Storage, Brewerkz e-store, or any Brewerkz outlets.
Approximate duration: 60 mins
Choose one of the two dates:
– 22 December 2021, Wednesday, 5pm
– 29 December 2021, Wednesday, 5pm
Please ensure that your details are correct, we will send out a Zoom meeting invite 48 hours prior to the live masterclass.
Terms & Conditions:
– This exclusive masterclass is not valid for purchase.
– Access to this masterclass is free with a valid proof of purchase.
– By making this submission, you agree to receive marketing, advertising, and promotional information from Brewerkz.
For any questions, please drop us an email at: marketing@brewerkz.com